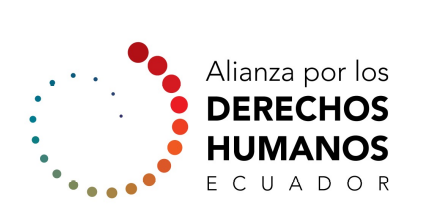 The Alliance for Human Rights in Ecuador released a report revealing the intensifying dangers that rights defenders face as part of their struggles to protect and defend their territories, autonomy, and identity, and shining a spotlight on government and industry complicity to undermine their vital work. It was delivered to government authorities and the Ombudsman's Office on the critical situation of rights defenders in the country.
The report, published by a coalition of nineteen human rights organizations, including Amazon Watch, maps systematic rights violations against rights defenders including intimidation, threats, harassment, prosecution, persecution, and even assassinations, committed principally by the armed forces, national police, and public officials. Through the documentation of twenty-two emblematic cases from the Amazon to the Andes and the coast, the report exposes the experience of 449 rights defenders over the last decade. Three assassinations linked to the mining sector notably continue with impunity.
The work of human rights and environmental defenders in Ecuador, one of the world's most biodiverse countries, is vital to the protection of critical natural ecosystems such as the Amazon rainforest and fundamental for the protection of democracy and the rule of law. Oil, mining, agribusiness, and the water sector are consistently the biggest drivers of attacks against rights defenders.
With Ecuador's new government set to ramp up natural resource extraction in the context of the global economic crisis of the pandemic and the country's crippling debt to China and the International Monetary Fund, this worrisome trend risks only intensifying.