By Kofan leader Emergildo Criollo, founding member of our indigenous partner organization, Ceibo Alliance.
Water is life. On a day of such great importance like World Water Day, and every day – we should be conscious of the health of our rivers, and our duty to care for them and not contaminate them, and advance solutions to protect them.
Water isn't just for us humans – it's for all animals, it's for the fish we eat, and it's for our entire planet. In our indigenous cosmovisions and cultures, water is a living being, just like us. We are connected to the rivers. There are also many beings and spirits that live in the river, and, like us, they can die from contamination.
Can you imagine not having clean water to drink or to give to your children? In 1973, the oil company then known as Texaco (now Chevron) arrived to the Ecuadorian Amazon. Before the company's arrival, we lived well and our forest was free from contamination. But then the oil spills began and our communities became sick with diseases previously unknown to us. We later discovered that these diseases were impacts from the oil contamination. Our communities did not know this, and so we continued to drink water from the rivers that were full of oil. Many people died from sickness– including children.
Water United Us
Seven years ago, as indigenous nations affected by oil contamination, we realized that we were all facing the same threats and living with the same health crisis. We decided to take action in our communities and to seek solutions to these problems. We could no longer wait for a response from the State or the companies responsible. We began building rainwater catchment systems for families of the Kofán, Siona, Secoya and Waorani communities affected by contamination across the region. This project, known as ClearWater, really catalyzed this unity between our peoples, and it began with water. From this project, from this understanding that we must build our own solutions and that we will only achieve this by working together, Ceibo Alliance was born.
Now that we have clean water, we are stronger. Our resistance has grown. Our health has improved. We have already achieved so much together and we know we have the strength to make real change, and to fight against the threats our peoples face. If we don't defend our territory, the rivers will continue to be more and more contaminated.
Having access to clean water in our communities has also helped us to keep our traditions strong, and strengthened us culturally, socially, and spiritually. Some of our communities drink yoko in the morning, others prepare chicha during the day – we can now prepare these drinks knowing that the water won't make us sick. It has given us peace of mind to continue living and being who we are.
Our Vision for a Healthy Future
We have now built rainwater catchment systems for more than 1,000 families in 78 communities, but there are still families without access to clean water. Our goal is to reach every family.
Our vision is for the long-term sustainability of our work. This year, we'll be going back out into the communities where we've installed the systems, carrying out maintenance and repair work, installing systems for new families, and working with community members to care for and take ownership of the project so that their children will continue to have clean water for the decades to come.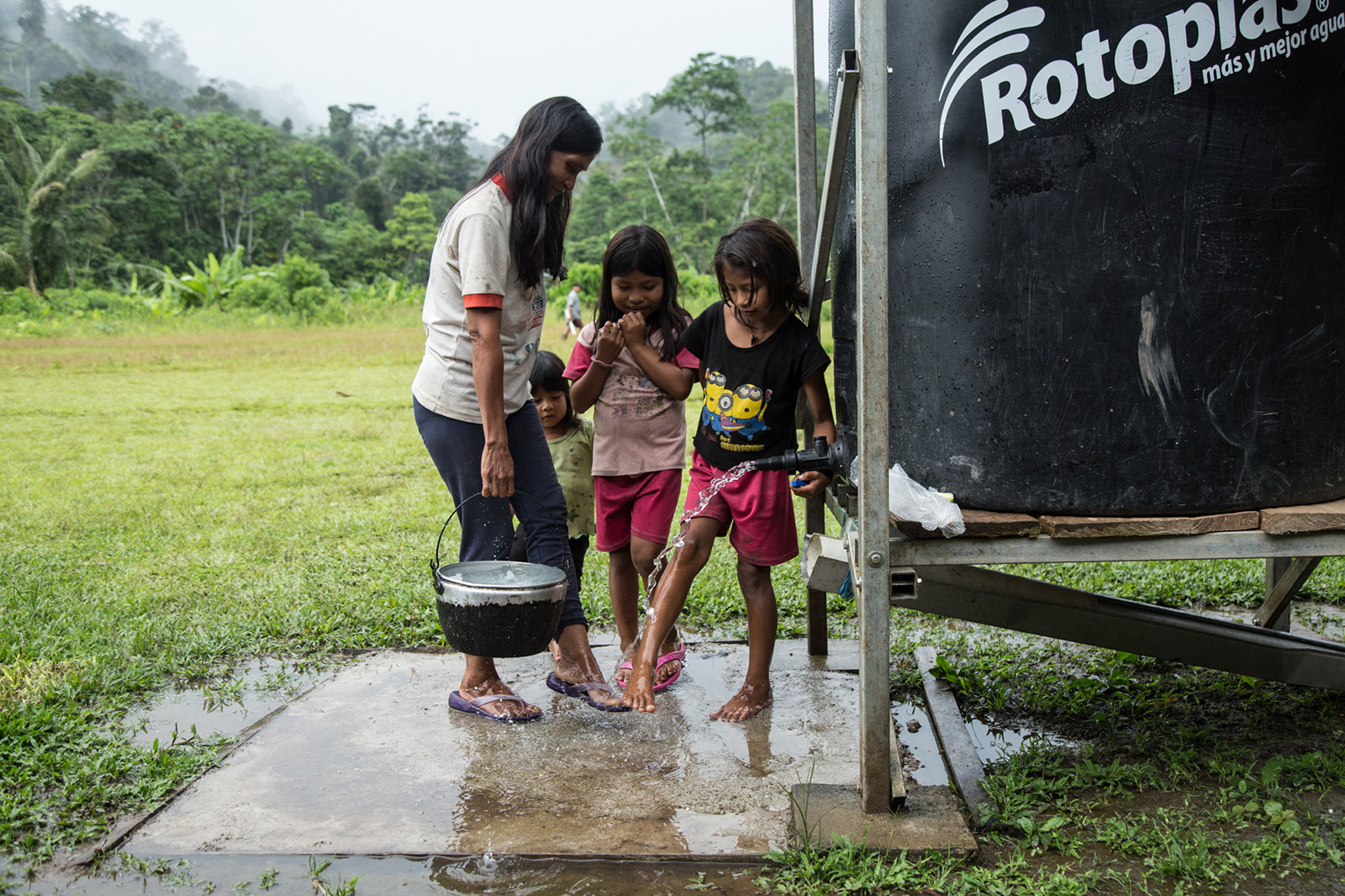 None of this would have been possible without the committed support of our international partners. From the beginning, Saving an Angel and Rainforest Foundation saw the importance of this work and helped us turn our dream into a reality have been there with us every step of the way, and they continue to support our work.
Protecting Water for Our Planet
We know that we're not just fighting for our peoples, but for the whole world. Rainforests produce so much of our planet's water through rain. If we don't care for our forests, if the trees continue to be cut down and the rivers polluted, the world won't have enough water and climate change will continue to accelerate. There is already less and less water available because of deforestation.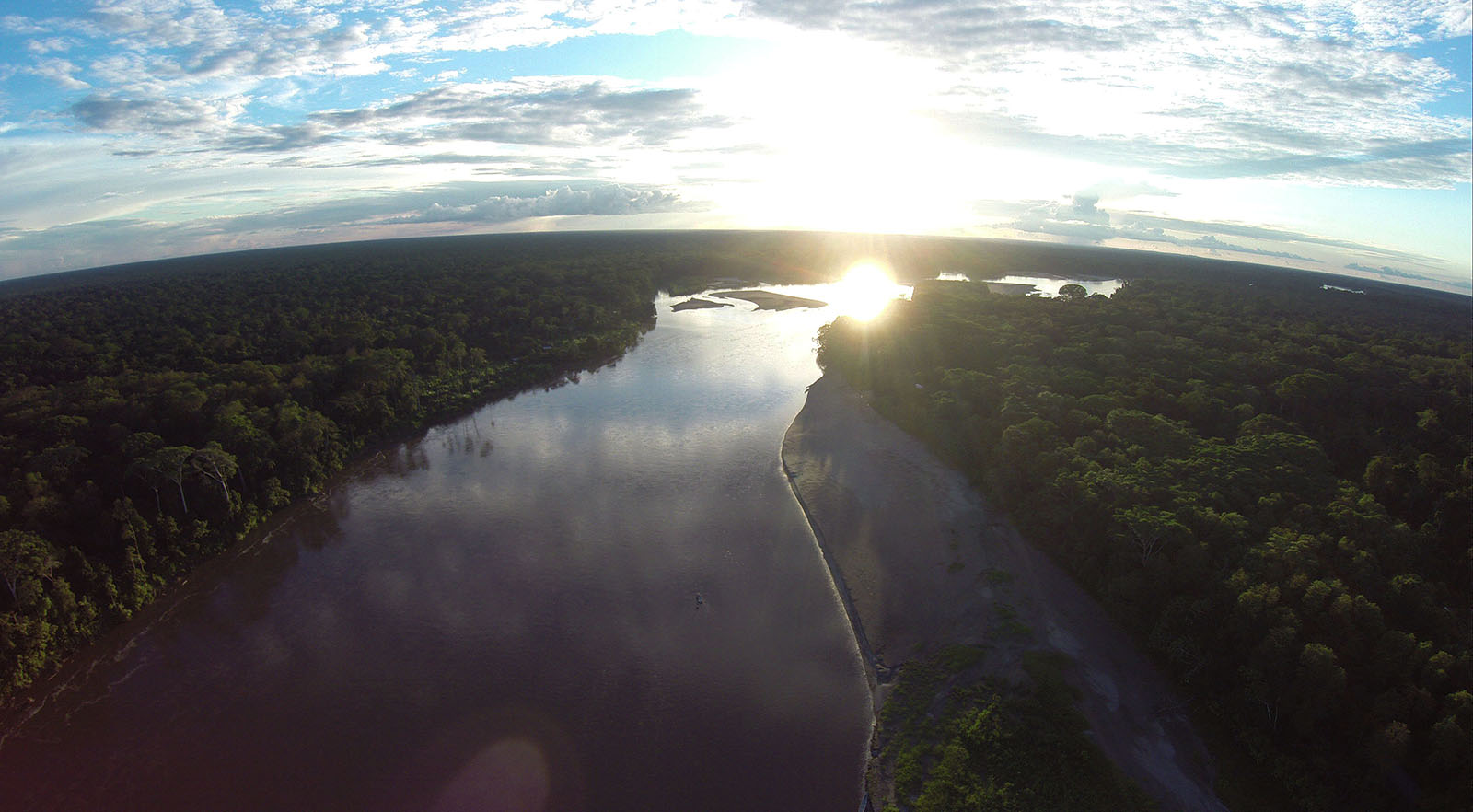 As extractive companies push further into the forest, we must be united in resistance. We must say no to extractive companies, we must not let them enter and destroy our territories. If we continue to stand strong, together, we can stop them and protect our rivers and our forests, for the future generations, and for the entire world.
Join our movement for clean water and for a healthy future in the Amazon: