On November 15th 2021, just days after the COP26 climate conference ended, Ecuador's Indigenous movement hosted judges from the country's highest court for a historic hearing deep in Indigenous Amazonian territory, a first in Ecuadorian history. Indigenous leaders from across the nation, as well as government officials (opponents in the original case), presented oral arguments as the Court looks to set national precedent on perhaps the two most important rights for Indigenous guardianship of our planet's largest rainforest.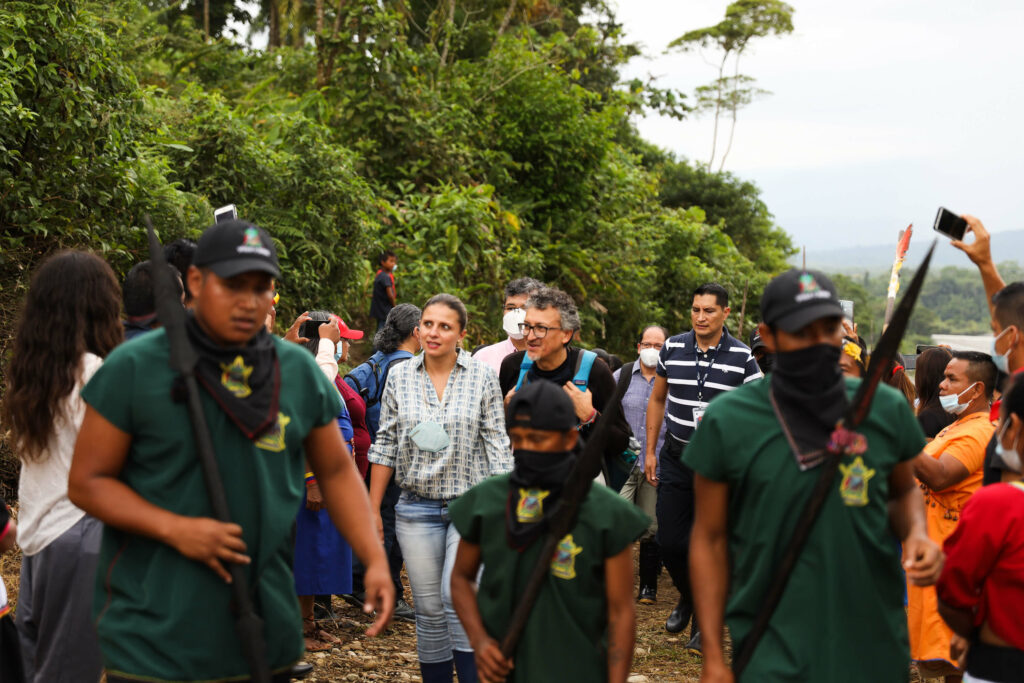 As detailed in a communication published yesterday by Ecuador's Indigenous Movement, the case concerns first, "the right for Indigenous peoples in Ecuador to decide what happens in our territories, that is to say our essential right to self-determination and Free, Prior and Informed Consent, recognized internationally but not yet recognized, respected or applied in Ecuador." And second, "the Rights of Nature, that is to say, the right of rivers, forests, mountains, and animals to exist without threats, contamination or destruction." With 70% of the Ecuadorian Amazon in Indigenous hands and a new conservative ex-banker President promising to double oil production and rapidly expand mining in the Amazon, this ruling could be a game-changer.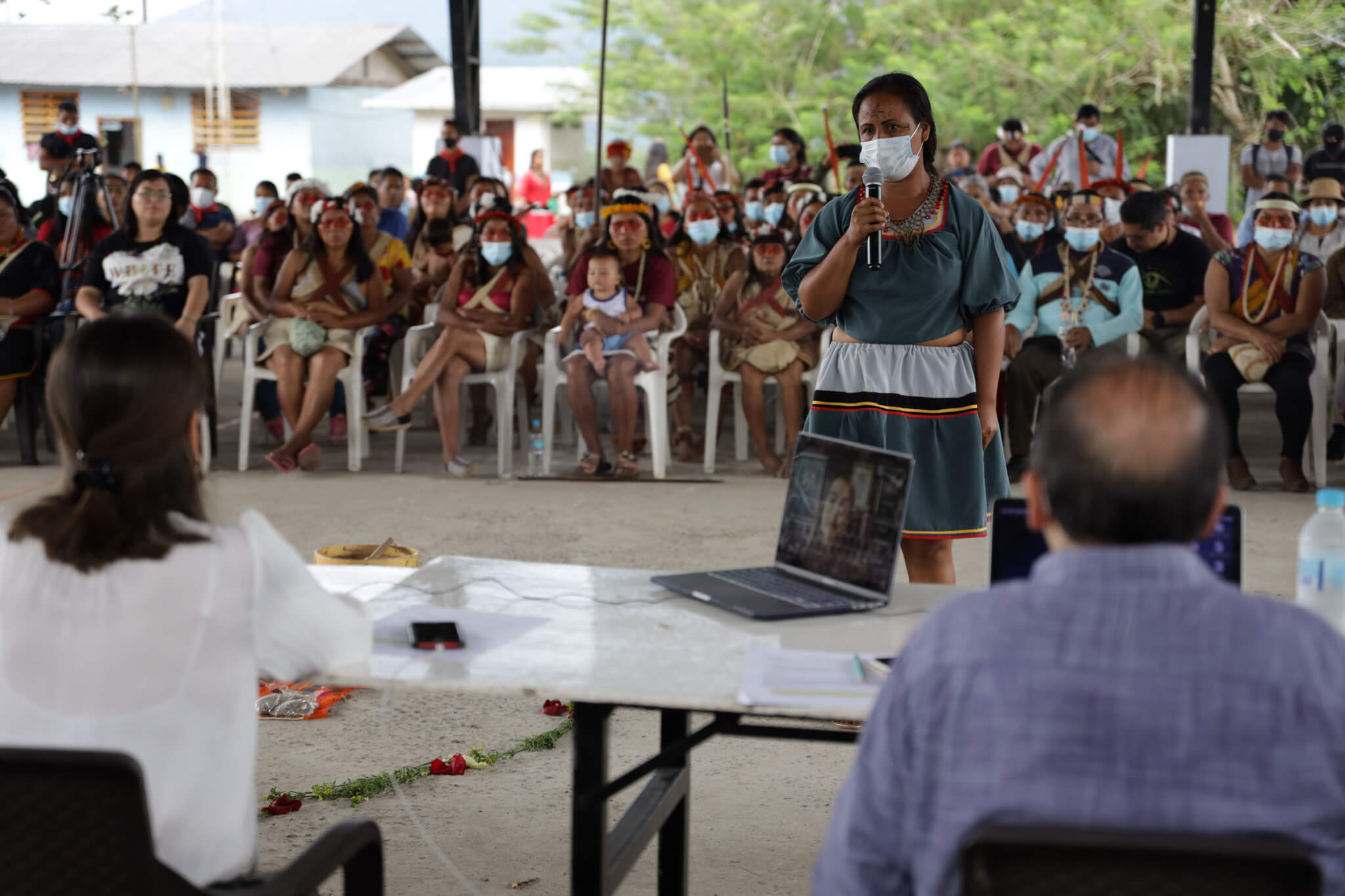 The high-stakes hearing took place in the A'i Kofan community of Sinangoe, whose 2018 lower-court victory canceled 52 gold-mining concessions along one of the country's most important Amazonian headwaters. The A'i Kofán, a legendary Indigenous group known for their healing powers, river navigation skills, and stewardship of one of the most bio-diverse ecosystems in Ecuador, hosted hundreds of Indigenous leaders, elders and youth from across the country with a clear message: "Our territory is the base of our very existence and as ancestral peoples we have the right to decide over our future and our territories."
Their territory is 63,775 hectares of primary forest, where jaguars, spectacled bears, and tapirs live. "Our spirits and the 'invisible people' live there too, it is where our identity as a People resides and only there is it possible to live, think and be A'i Kofán."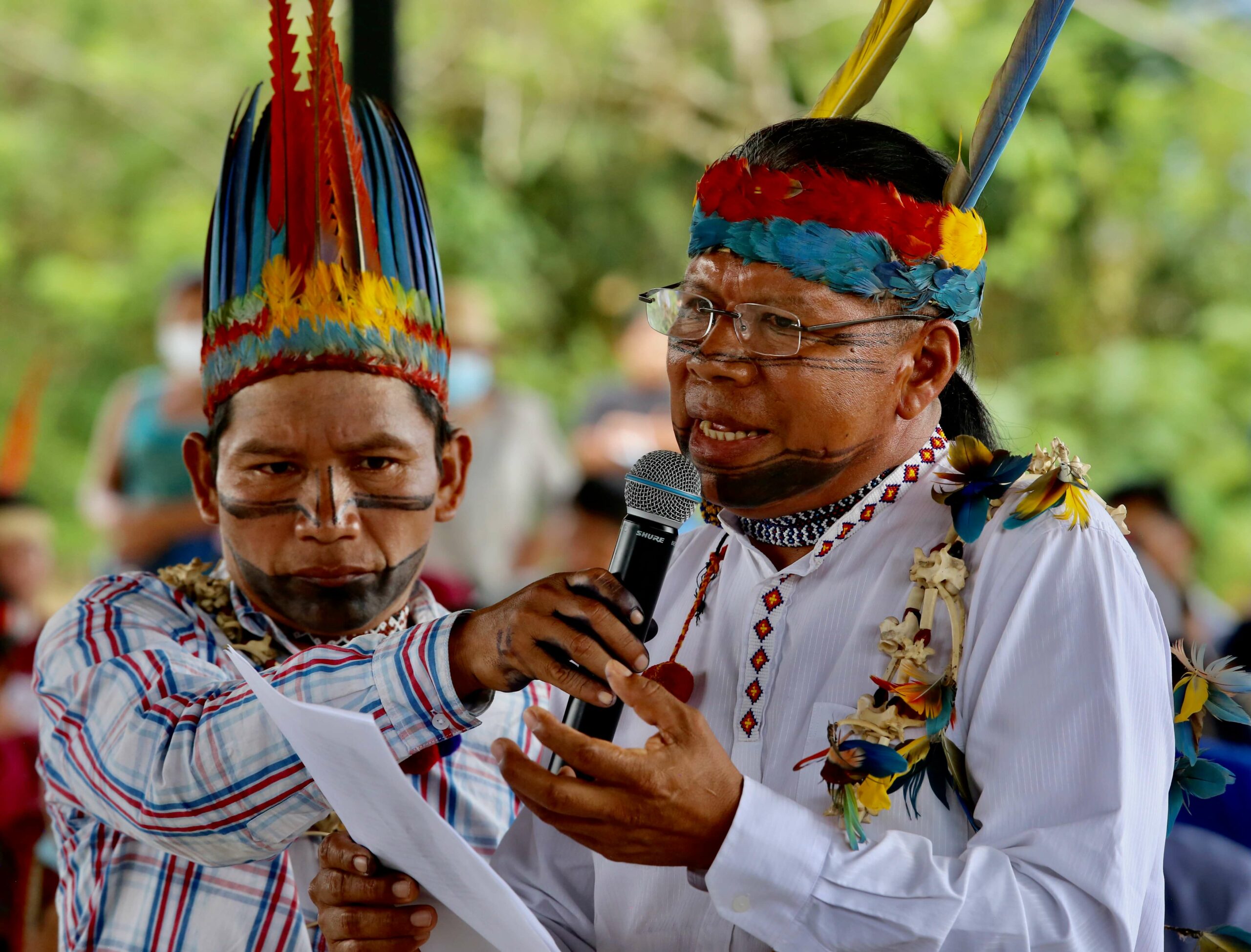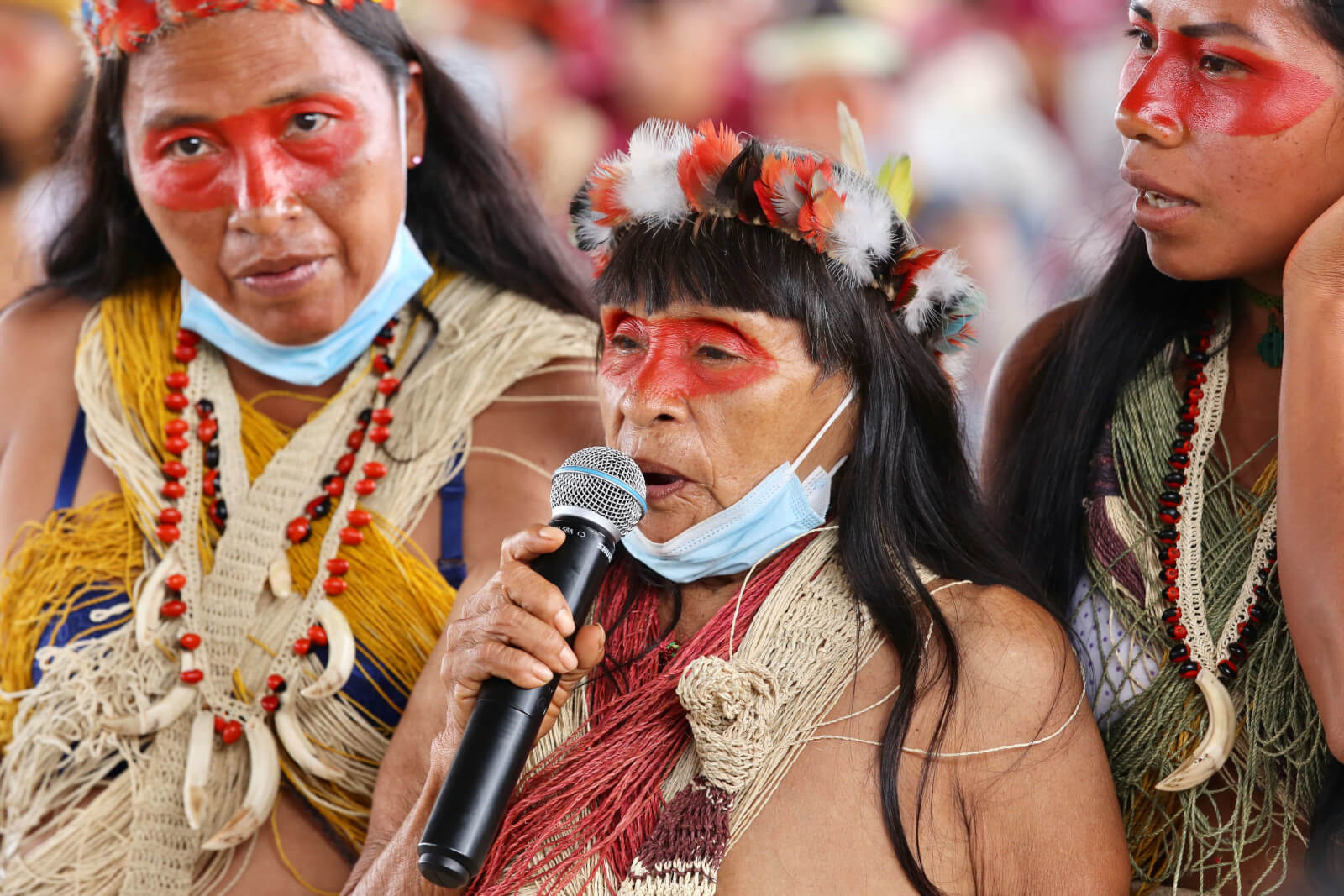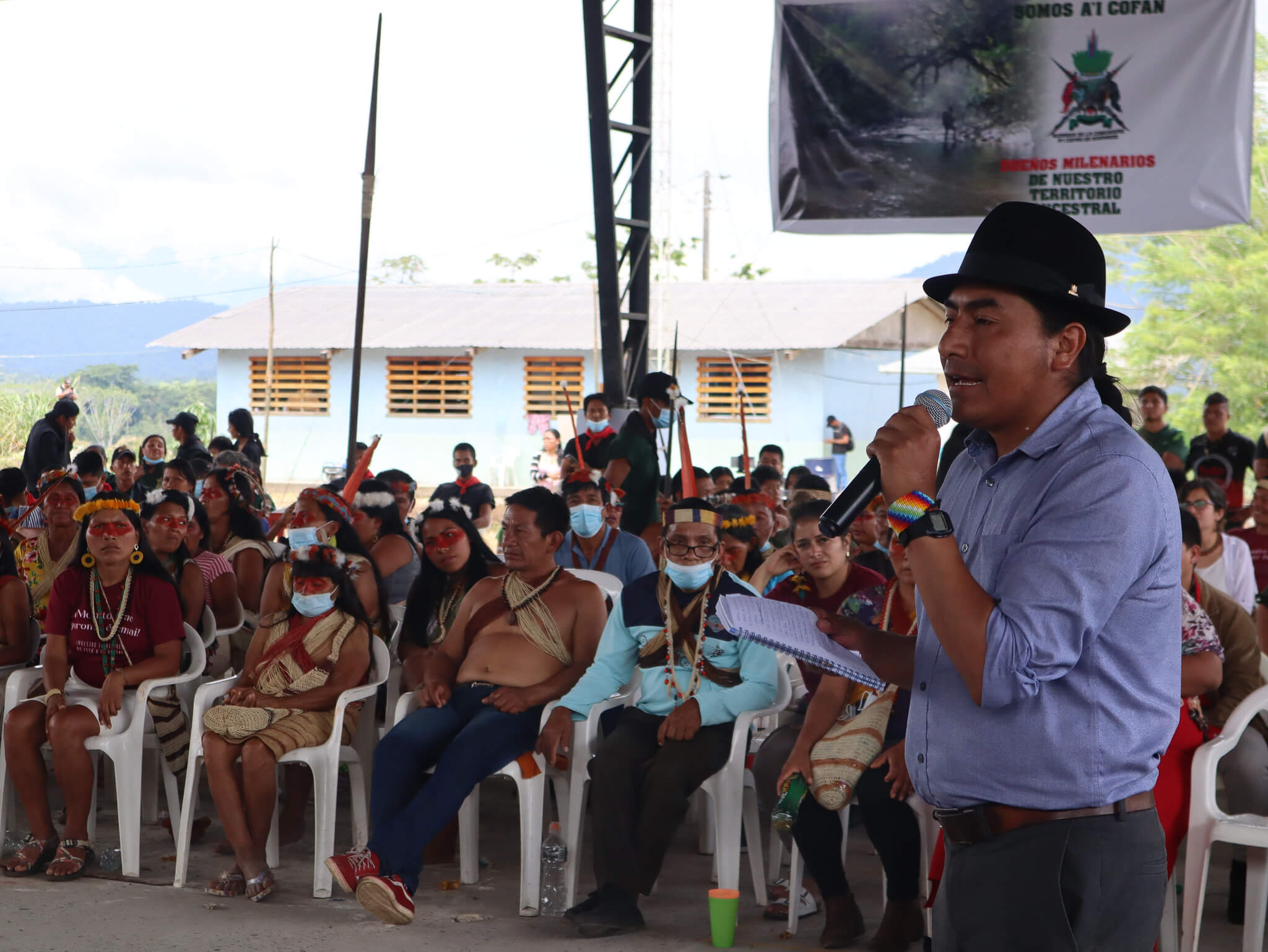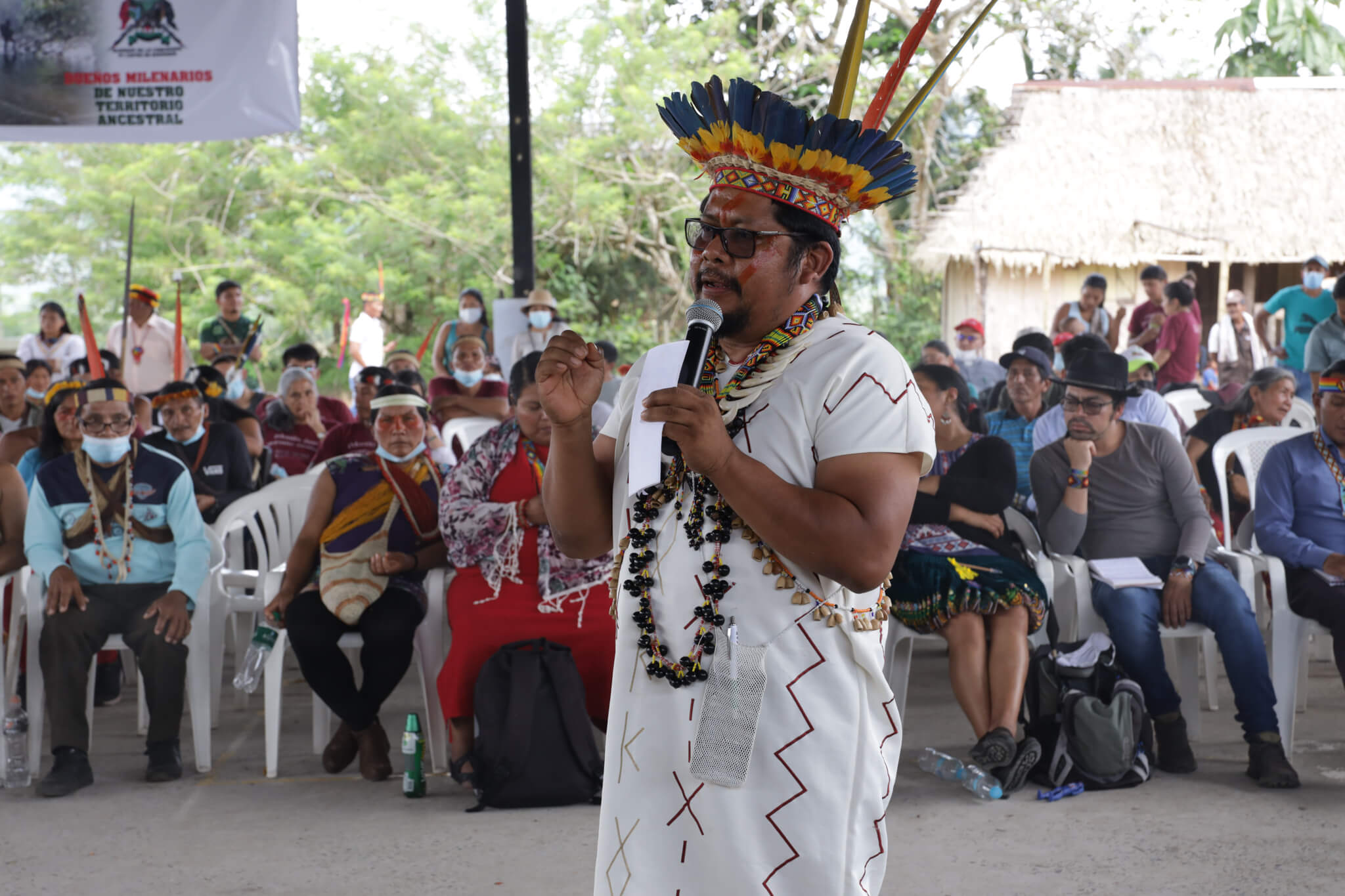 Ecuador became the first country to enshrine the Rights of Nature into its Constitution in 2008, giving citizens the possibility to sue on behalf of trees, rivers or animals. This case presents an opportunity for the Constitutional Court to recognize, among other things, how the rights of a fragile river ecosystem trump government plans for mining or oil that could destroy that river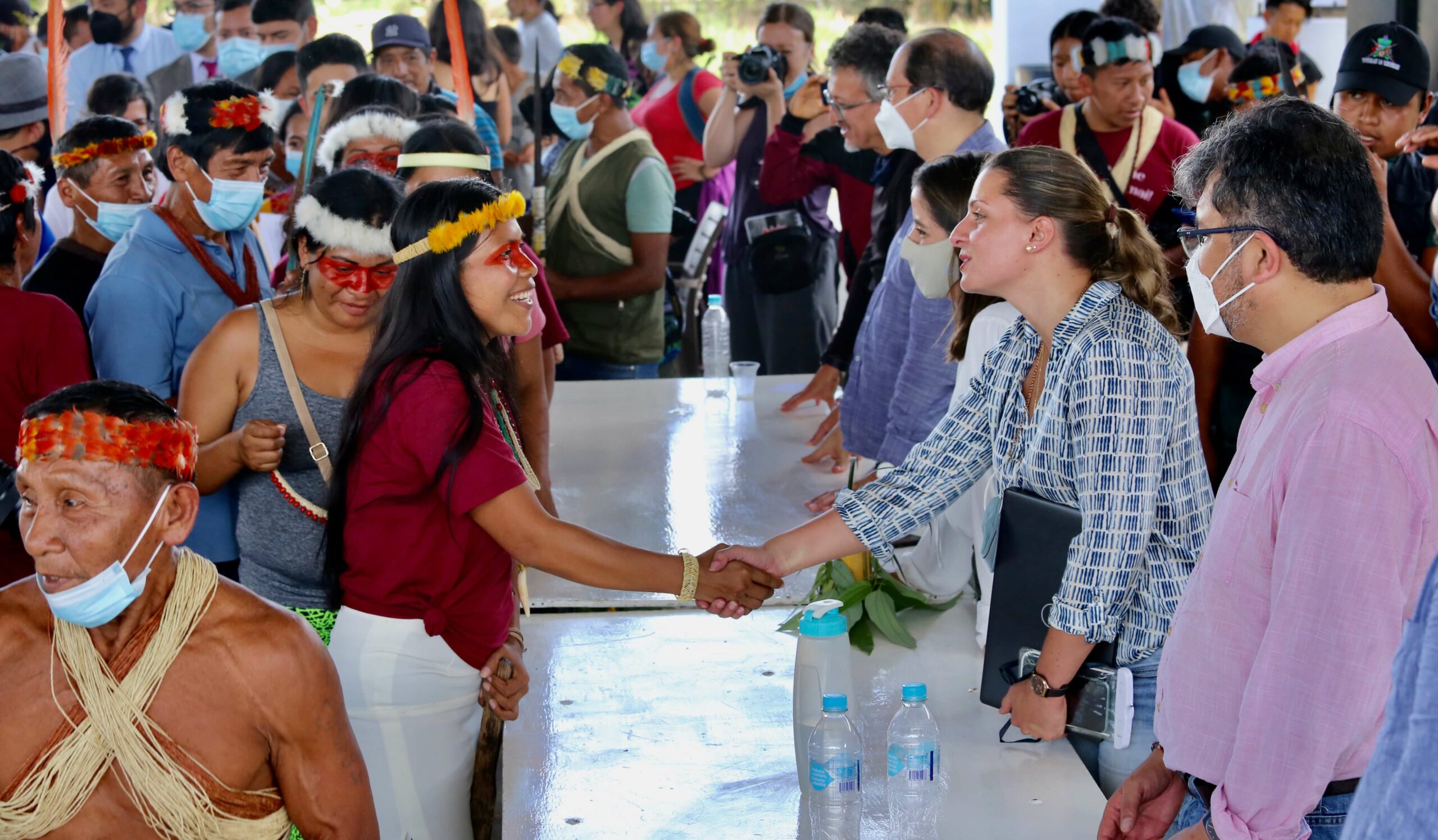 WE NEED YOUR HELP! SIGN THE INDIGENOUS MOVEMENT'S LETTER TO THE JUDGES!